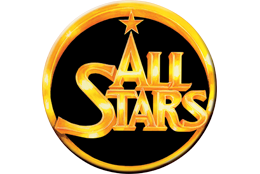 AMINOTROPIN 132 CAPS
Available in stock
Tax included
Delivery time: 1-3 days
All Stars aminotropin with L-arginine and L-ornithine
Important amino acids in caplet form, for easy transport and easy dosing. An ideal supplement for daily use and to support muscle building, muscle protection and for good pumps during training.
Why All Stars aminotropin?
Especially in intensive, hard training phases, the amino acids contained in aminotropin can help optimize performance and support muscle building / maintenance.
The Rapid Release Caplets specially developed for Aminotropin dissolve quickly so that the ingredients are available to the body within a very short time.
One serving (6 caplets) provides 8574mg high quality amino acids, of which 4391mg are BCAAs. It contains neither carbohydrates nor fat. The Rapid Release Caplets should be taken around training.
On non-training days, aminotropin can also be taken before / at breakfast to enrich the protein supply. It should always be taken with sufficient liquid.
Made

Made in Europe

On promotion

NO

Brand

All Stars
Customers who bought this product also bought: